About Us
Samson Freight s dedicated to delivering the highest level of customer-focused and reliable ocean transportation services. Our vision, built from a strong heritage of uprightness, constant care, and innovation, has guided our business operations
Samson Freight is registered in Bahrain in accordance with the provisions of Bahrain regulations.
We chose Bahrain to lay the foundation of our company since Bahrain is not only the financial hub of the Middle East, but has also been the long-established trading hub of the Gulf and is renowned for an open commercial environment for regional and international business. Further, Bahrain also offers the lowest costs and best value for money when it comes to operating costs, not to forget the excellent co-operation one receives from the concerned authorities.
The management of the company is headed by Lathish Nair, a Shipping and Freight Forwarding professional with an experience of over a decade in the industry who is always willing to accept any challenge and welcomes the opportunity to provide 'out of the box' customised solutions to all logistic needs.
Samson Freight is also a registered member of International Federation of Freight Forwarders Associations (FIATA).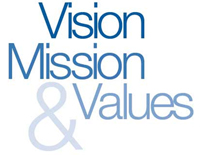 OUR VISION
To be a global, comprehensive logistics provider par excellence – providing customized solutions to all logistic needs of the customers – and we strive to achieve excellence in our field of activity through honour, integrity, perseverance and professionalism that will allow our company to prosper in the long term.
OUR MISSION
We endeavour to be the practitioners of the customer centric approach and to follow the mantra, 'Customer is King' by providing exceptional service and competitive pricing to our customer base. Customer satisfaction is the guiding principle for all our activities.
We aspire to be able to provide futuristic solutions by anticipating customer needs ahead of time based on the changing demands of globalization.
Our focus will always remain on long term commitments and lasting relationships with customers and carrier partners to always create win-win situations.
A Journey of a thousand miles begins with a single step.....
The company, as a first step towards their vision has established a tie up with Samson Freight, a well reputed company in India since 1987 who are the front runners in the field of shipping and forwarding which has helped us in building our operational network in 20 major trading countries within a short span of time.
We continue to make concerted efforts to expand the global logistics operation network through partnerships with strong, renowned and niche logistic players which will enable us to evenly balance trade flows between major trading regions of Americas, Europe, Middle East and Asia and to provide competitive prices for our services.
The company's potential is further being enhanced through increased use of technology based on sophisticated computer applications and
e-commerce.
For any information please mail at info@samsonfreightbh.com